The Cheyenne Mountain Run
Half Marathon & 3M+/- Trail Run
WE ARE THRILLED TO ANNOUNCE:
AT LAST….The half-marathon will be to the top of Cheyenne Mountain!
More race details will be published as we get closer to race day…
A sincere THANK YOU to our 2018 SPONSORS:
 DIXTON TRAIL SPONSORS:
                 
Dick Standaert and Lorrie Werner     The Cooper Family     Bert and Myra Swisher
TALON TRAIL SPONSORS:

      
SUNDANCE TRAIL SPONSORS:  
                    
IN KIND SPONSORS:
                                                          MCS Portable Restroom Services
                                        2017-10 Mile Overall Award Winners
                                 Male                                                    Female
1.Gerald Romero-46-1:09:55 Colo Sprigs        1. Caroline Shaley 35 1:17:54  Castle Rock
2 Richard Handley-29-1:12:24   CS   CO          2 Gina Nance-45 1:25:29   Parker,  CO
3 Seth Nolar-18-1:13:15 CS   CO         3 Dreama Walton-46 1:29:04 Colo Sprigs, CO
L to R-Richard Handley, Gerald Romero and Seth Nolan.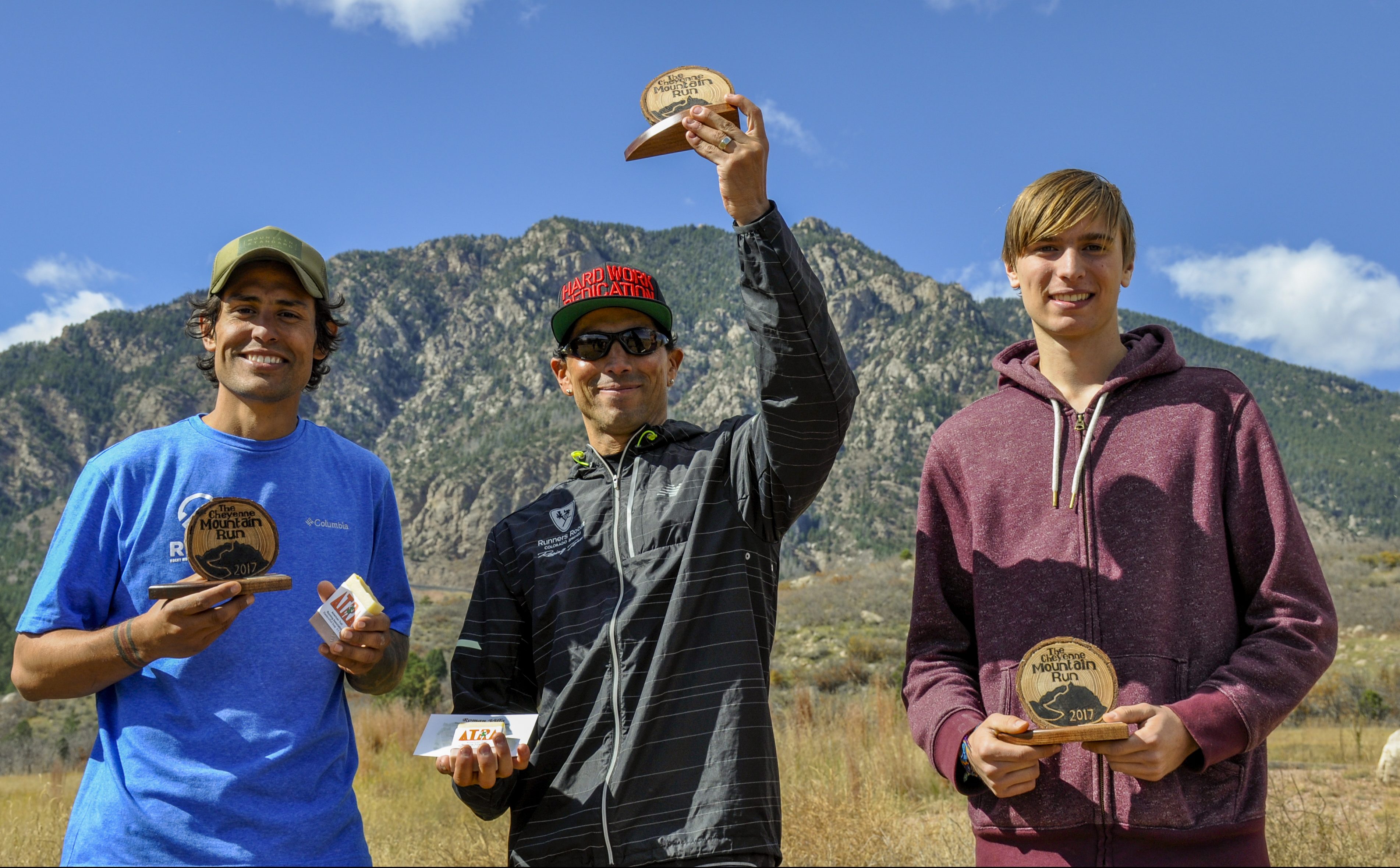 L to R-Corinne Shalvoy, Gina Nance and Dreama Walton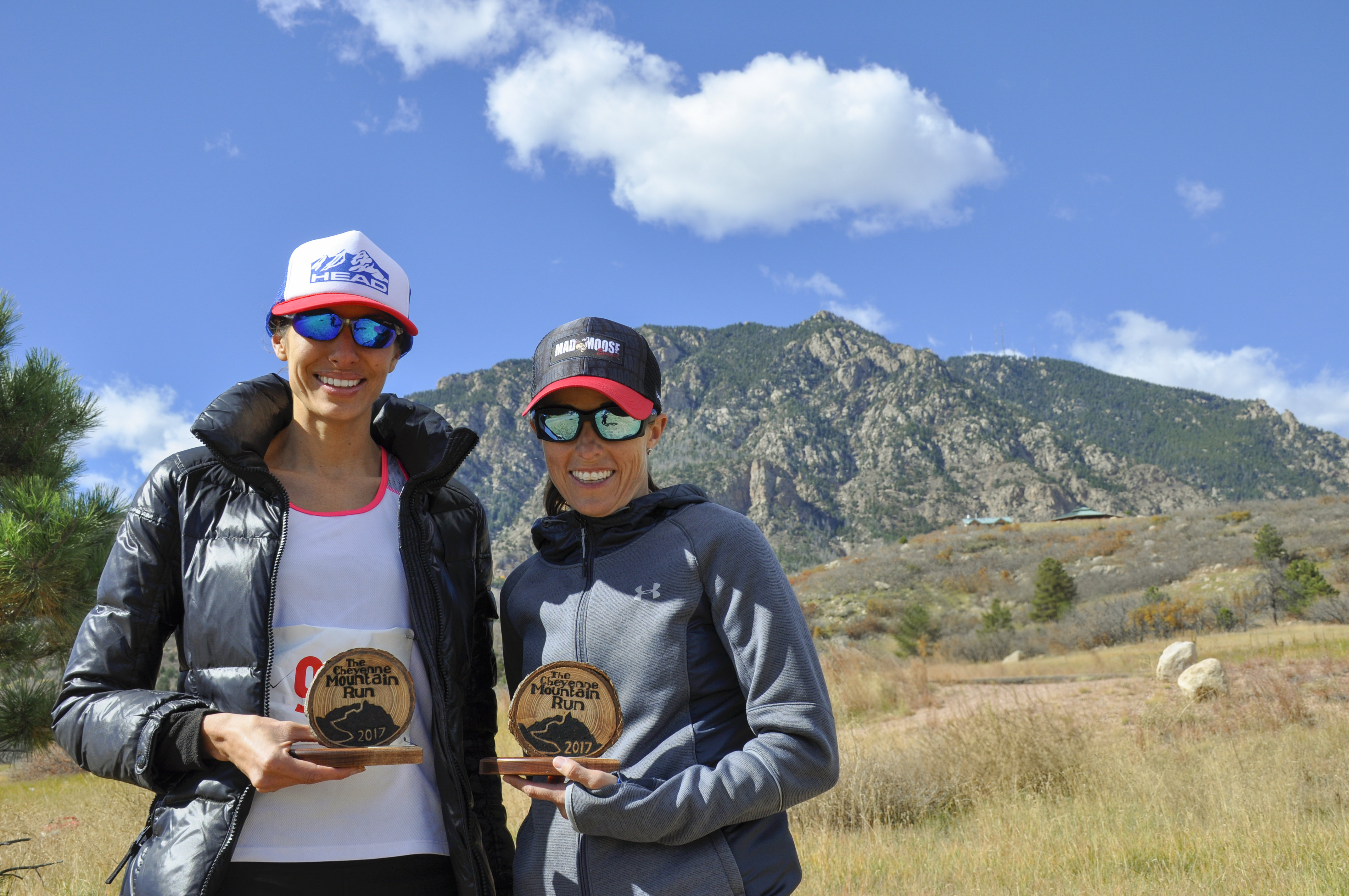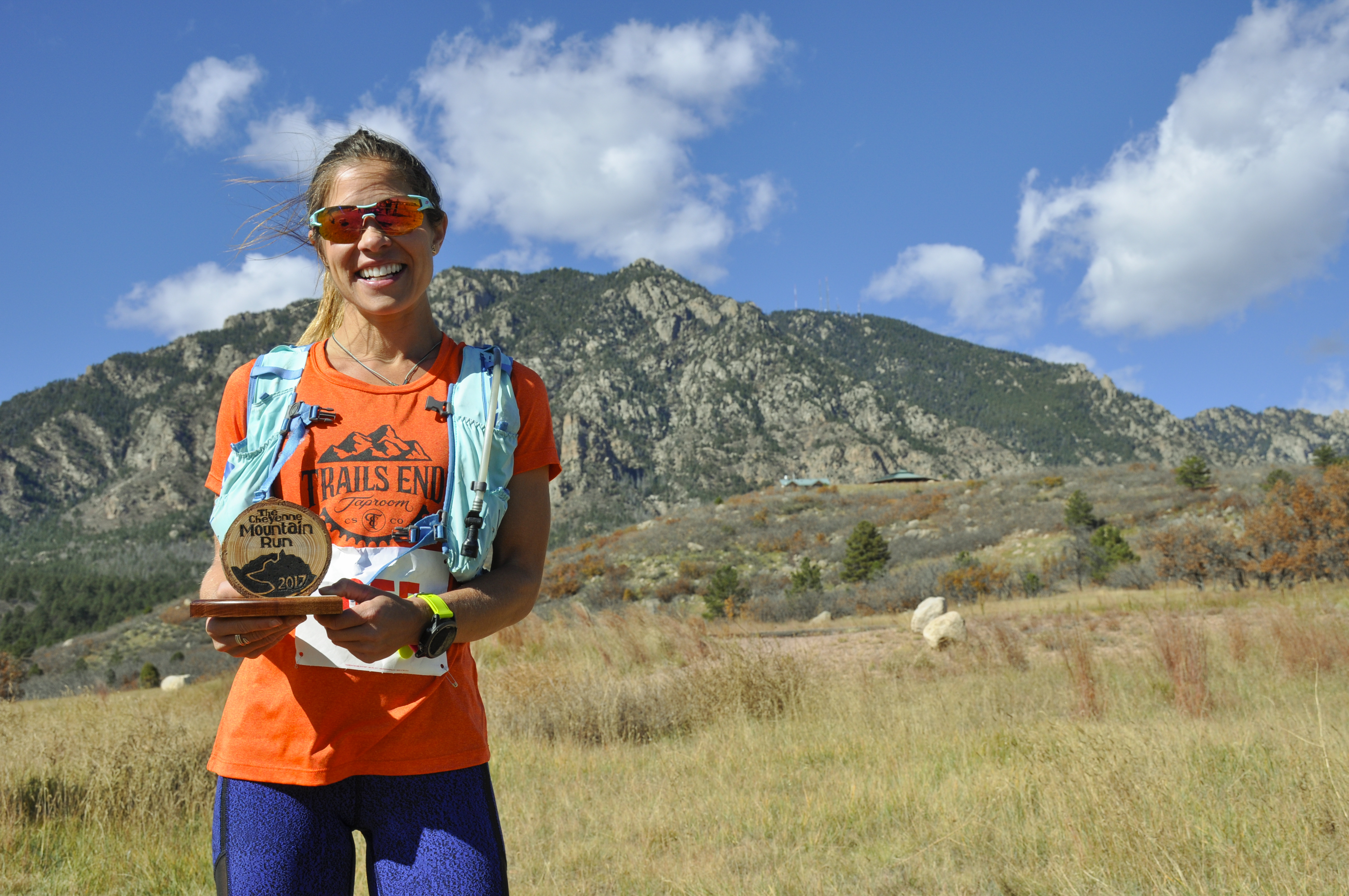 2017-3 Mile Overall Award Winners 
                                 Male                                                    Female
1 Patrick Martin-28-0:16:59 Canon City, CO         1 Jaclyn Roberson-36 0:21:09-CS, CO               .                New Course Record!
2 Ben Girard-24-0:17:08  Woodland Park, CO      2 Nancy Hobbs-57 0:21:20 CS, CO
3 Ryan McMullen-42-0:17:40 Colo Sprigs,   CO    3 Catherine Frame-29 0:22:07  CS, CO
The Cheyenne Mountain Run 10 Mile Overall