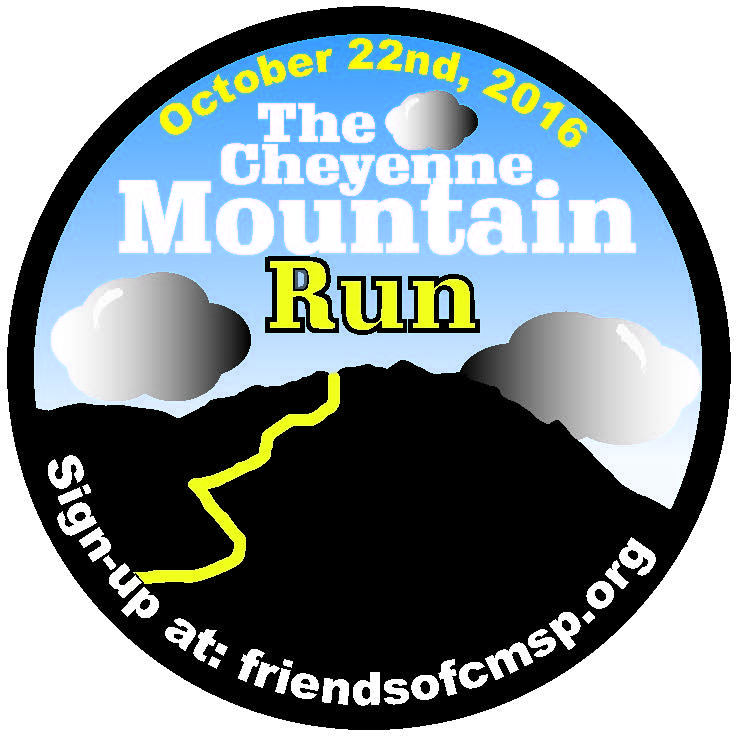 October 22, 2016 –  5k and 9.25m Trail Run
                                   Check out Run details on FOX21 News!
Package pickup and on site Registration: Friday 1:00 PM to 7:30 PM Cheyenne Mountain State Park-Visitor Center-410 JL Ranch Heights, Colorado Springs, CO (From I-25, take Exit 135 and drive W of S Academy past Pikes Peak Community College.  Turn L (south) and merge on to Hwy 115.  Turn right at the first stop light onto JLRanch Heights Road or State Park Road, across from Ft Carson Gate #1)
Saturday:  8:30 AM – Registration will cease at 9:45 AM
Race Start Time:  10:00 AM 9.25M and  10:15 AM and 5K 
Dixon Trail Preparations for The Cheyenne Mountain Run-By Race Director Dick Standaert Oct 14, 2016 Update-The Dixon trail is READY! Yesterday we went up and weed whacked the sections of the trail that had overgrown, raked those sections and removed 8 trees that had blown down across the trail.
Today we had about 40 AFA cadets that worked with the parks volunteer trail crew to widened the trail in places and groomed the upper parts of the trail that had some erosion and accumulation of decomposed granite.
I've never seen the Dixon in such great shape. I've really emphasized with everyone working on the trail to widen what is a single track in the upper reaches of the trail to make it safer for passing runners. By clearing the edges of weeds we have good visibility of the sides of the trail and we have worked to have solid edges for footing. You know we have sections that have some good exposure and don't want anyone going over the side.
Oh— I finally got a GPS elevation for the turnaround. Its 7,450 feet. That puts our gain and loss from the Limekiln traihead at 1,400 feet, not the more than, or at least 1,200 feet, I've used in all of our information about the race.
Weather for next Saturday looks perfect for the race!

The 2016 race distance will be a minimum of  9.25 miles and will increase each year as the trail to the top of the mountain is completed. When the trail is completed, this race will provide runners with a new challenging trail race that will be 12-13 miles long with about 3,000 feet of elevation gain and loss.
The 2016 race will start at the Talon trailhead which is located off the Limekiln trailhead parking lot just past the Cheyenne Mountain State Park Visitors Center and entrace fee gate. The race course continues west on Talon, will turn right onto North Talon and right at about 3.3 miles onto the Dixon Trail. The race will continue up the Dixon trail to the turnaround which will be the end of the completed trail at race day. The race will return on the same course back to the Limekiln trailhead. There will be water stops at the Talon/Sundance and North Talon/Dixon trail junctions so that participants will have four water stops. There will not be water at the turnaround on the Dixon trail. Runners will need to cary their water on this section of the race.
The 5K race will start at 10:15 AM and will follow the Talon trail to the Sundance trail junction at about 1.5 miles. The 5K race will turn right onto the Sundance trail and return to the finish at the Limekiln trailhead. This is a loop course with one water stop at the Talon/Sundance junction.
El Paso County Search & Rescue will be out on the race course to provide emergency response.
Please direct any questions to: Friendsofcmsp@gmail.com
                                                 Thank you 2016 sponsors:

Talon Trail Sponsors:                                                   The Cooper Family
Talon Trail Sponsor:            

Dick Standaert and Lorrie Werner
Sundance Trail Sponsor: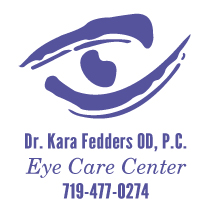 In Kind Sponsors:     MCS Portable Restroom Services