Spring Migration 2022 Bird Walk Dates:  May 3, 10, 17, 24, 31 June 7.  Reservations required, please call 576-2016 Ext 6 to reserve your spot.  
                                            Helpful web-site to ID birds: 
              Colorado Field Ornithologists     The Cornell Lab of Ornithology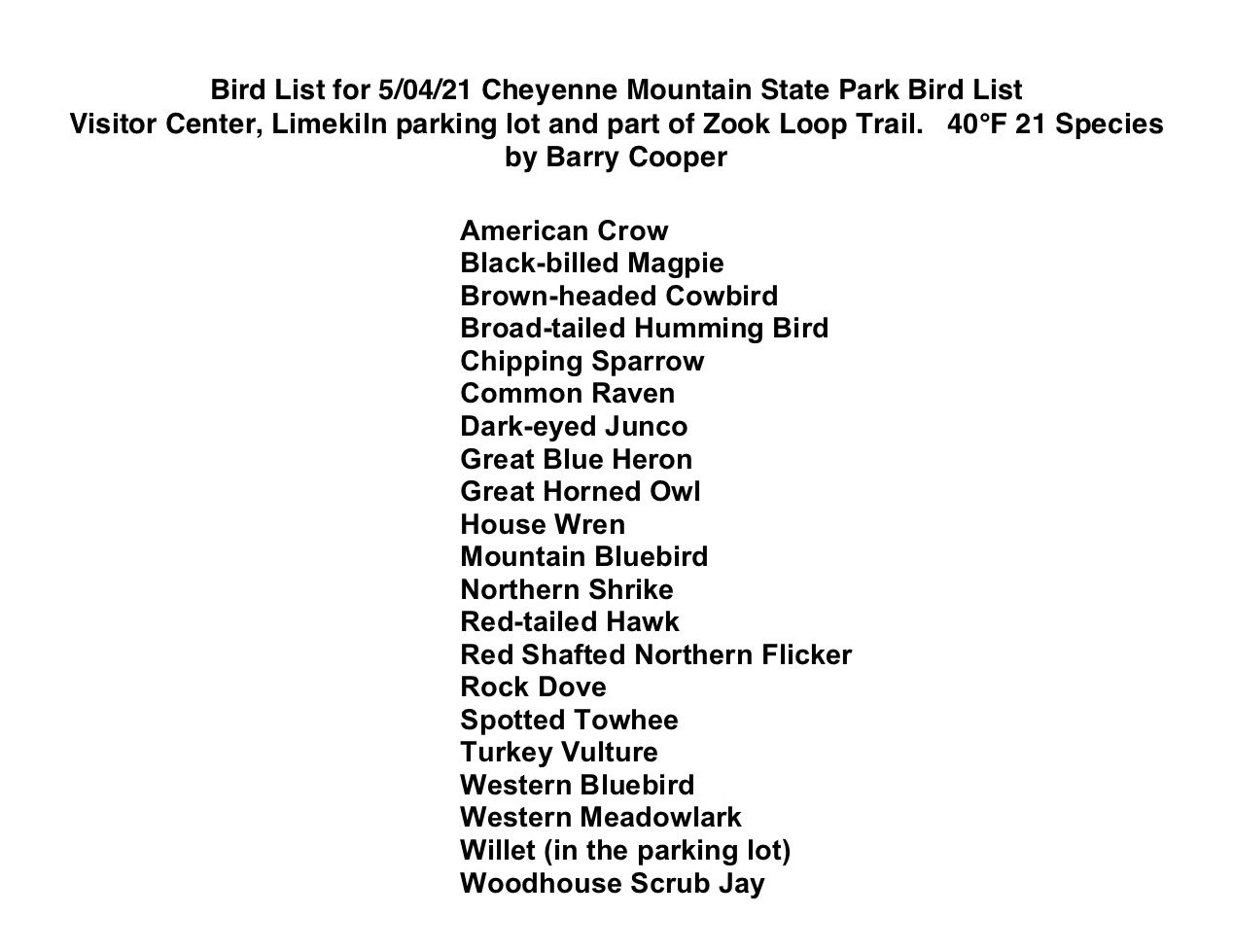 Photos by Barry Cooper:

Chipping Sparrow

Blue-gray Gnatcatcher sitting on it's nest. 

Female Red Crossbill